Every 10,000 Miles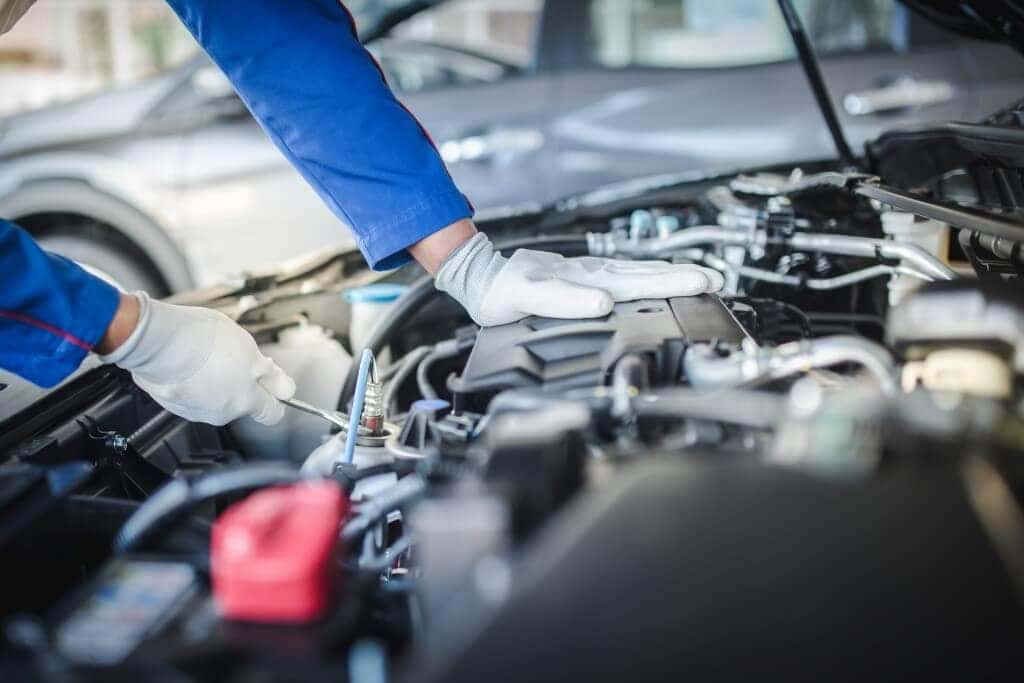 ---
Depending on your usage, it is recommended to get your oil checked and changed every 5,000 to 10,000 miles. Doing so will ensure your engine oil stays clean and is operating as designed. Older models may need an oil change sooner and can require additional maintenance to keep them operating.
Additionally, rotating your tires every 10,000 miles helps them wear evenly and last up to 40,000 miles. Uneven tire wear can lead to potential accidents, poor fuel economy, and costly undercarriage damage. At this time, we'll also inspect your brake pads and perform a full vehicle inspection. Services to perform every 10,000 miles includes:
Change engine oil and oil filter
Check and top off all fluid levels
Check tires for tread depth, wear, and pressure
Lube all door and hood hinges
Perform multi-point maintenance inspection
Replacing your windshield wipers
Wheel alignment
Checking brake pads and rotors
30,000 Miles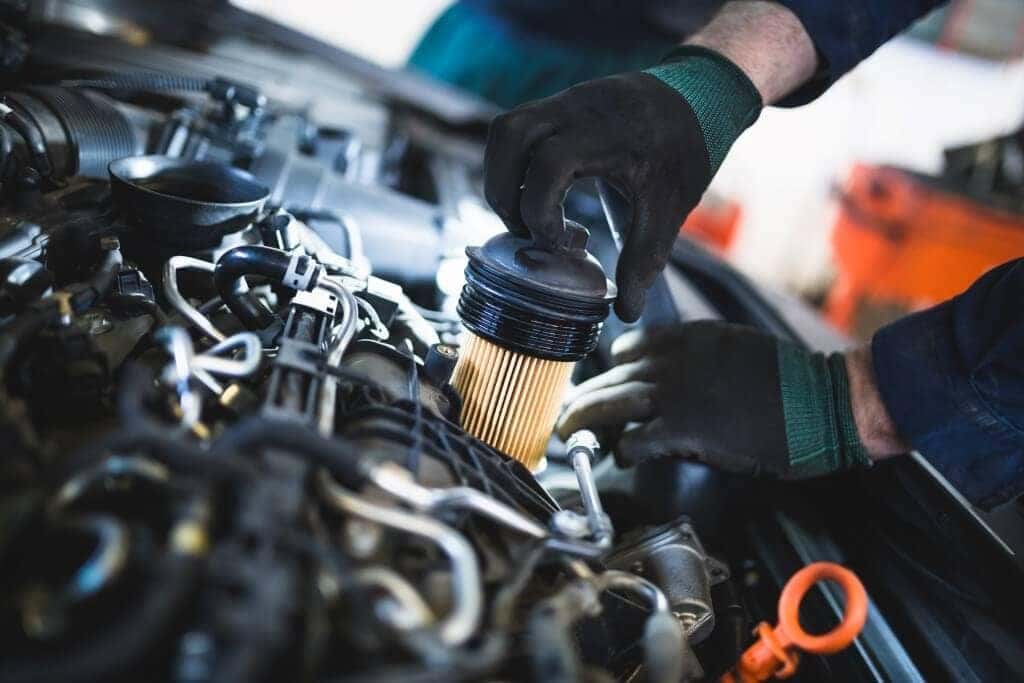 ---
When your Jeep gets to its first 30,000 miles, it's important to check and change your engine air filter, oil and oil filter, and inspect and rotate your tires. You'll also want to get your brake components and brake pads inspected. Checking your in-cabin air filter and the key battery for replacement is also recommended. This marks the beginning of the industry standard 30/60/90 major maintenance services needed to be performed.
60,000 Miles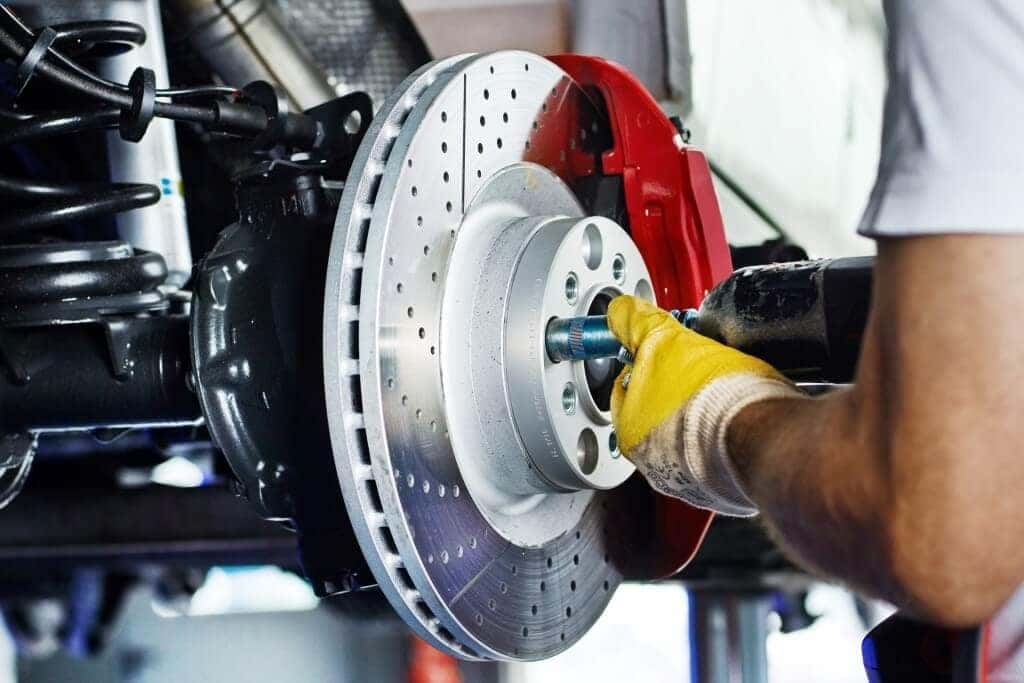 ---
Right around 50,000 to 60,000 miles is when your tires will need to be replaced. We offer a range of tire options to choose from, whether you're looking for off-road, all-season, track, or something else. At this time, you'll also want to consider changing out your car battery. We offer Jeep-recommended car batteries ideal for your make, model, and needs.
100,00 Miles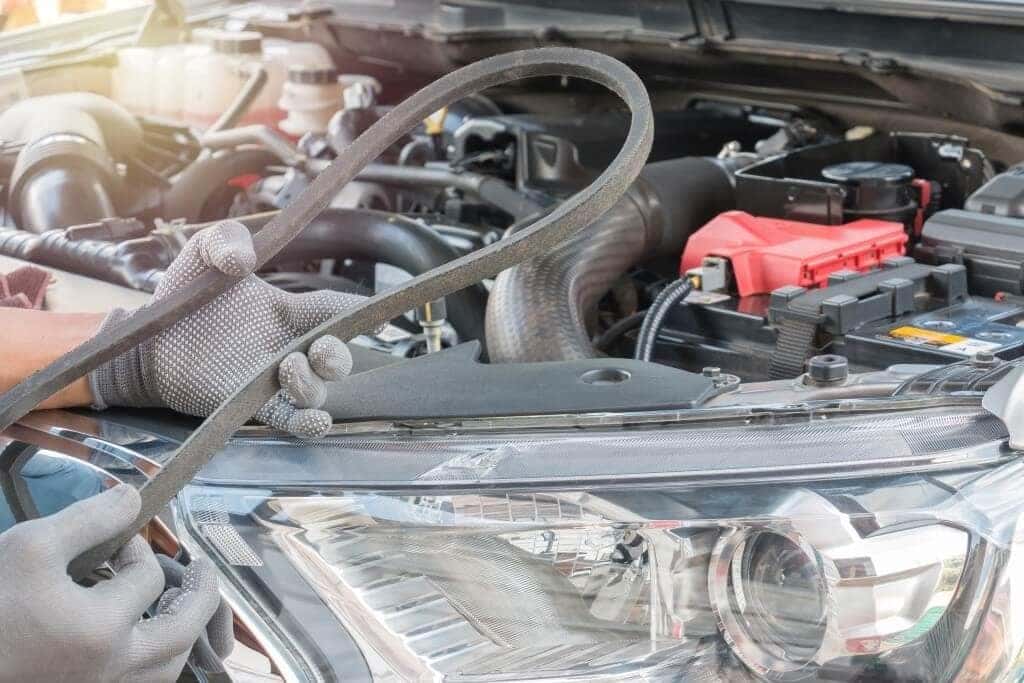 ---
At 100,000 miles, your Jeep will begin to need more routine maintenance to ensure its reliability and longevity. At this time, we'll change all your fluids, review your brakes, check your tires, test your battery, and do a thorough full vehicle check. Our certified service technicians will also check your timing belt, inspect the CV joints, and inspect the exhaust system.
Jeep and Mopar Warranty
Every new Jeep comes backed by a Basic Limited Warranty (3 Years/36,000 Miles). This protects the vehicle from the date of original purchase and takes care of the cost of most repairs. If there are any engine, transmission, or air conditioning issues, your parts and labor cost are covered.
Jeep also features a Powertrain Limited Warranty (5 Years/60,000 Miles). The powertrain warranty protects parts and labor for the engine components, transmission, axle, and transaxle parts. It also provides coverage on front-wheel-drive, rear-wheel-drive, all-wheel-drive, and four-wheel-drive vehicles.
In addition to the Jeep Basic Limited Warranty and Powertrain Limited Warranty, many of your Jeep's genuine Mopar parts are also protected against defective materials or workmanship with individual warranties. From alternators and batteries to water pumps and more, you're covered!
Why Service at Berlin City Dodge Chrysler Jeep Ram?
In addition to offering quick and competitively priced services by certified technicians, we also have a stocked Parts Department and offer exclusive discounts through our Berlin City Care Program. Looking to get the job done yourself? No problem, Order Parts today online. And if you're interested in bundling and saving, our Berlin City Care Program offers a variety of services at unbeatable prices! Speaking of great deals, make sure to take some time to browse all our latest coupons.
Mopar also provides authentic OEM parts for your Chrysler, Dodge, FIAT, Jeep, RAM, or SRT vehicle. We also offer OEM accessories and performance parts for your vehicle to make sure it's customized to your heart's desire. Additional Mopar dealership amenities include:
24-Hour Service Center and Early Bird Hours
Free Estimates and Free WiFi
We offer Goodyear Tires, Michelin Tires, and more
We offer Mopar Accessories and Mopar Performance Parts
We offer Rentals, Saturday Service, and Shuttle Service Available
We also offer free inspections and do state inspections